Posted Sunday, December 12, 2021 | By
Eva
"How should I clean the sex doll the first time I buy it?" This is one of the most frequently asked questions about love dolls on the website. Lover dolls are one of the most expensive sex toys on the market, and many buyers are very careful to protect their love dolls. We need to clean regularly to maintain the attractiveness of Love Doll, to ensure proper hygiene and extend the life of Love Doll.
If it is not cleaned properly, love doll will become dirty and damaged, and the skin will become worse after a long time. Eventually, she may lose basic functions and attractiveness. Cleaning the love doll helps to maintain freshness and charm.
Well, many people know that love dolls materials are mainly silicone and TPE. The maintenance method differs depending on the material. Silicone dolls can dry faster and are very easy to maintain, so they are less prone to damage. On the other hand, TPE dolls are usually very cheap and are more prone to damage if they are not properly maintained. In addition, if water penetrates into the skin of the doll, it is easy to breed bacteria.
Cleaning the love doll is a very easy task. If you have the right tools, you can do it in a few minutes. Our shop has organized recommended cleaning tools for love doll. I will introduce how to use each tool.
Clean the hole of the true love doll
Many love dolls are equipped with up to three holes.
Depending on the model of love doll, there are detachable or non-detachable vaginas. They are usually easy to clean. It is important to clean the entire body of the doll, but it is more difficult to clean the opening. However, do not flush these openings.
Detachable
When cleaning the detachable vagina, the first step is to remove the used masturbation device from the doll, wash it with antibacterial soap, and then rinse it with water. And it is recommended to wipe with a dry towel. After cleaning, let it air dry. It is convenient to use another masturbator when it is dry. However, do not use a hair dryer, as the heat will damage the doll.
Fused
When cleaning a sex doll with a non-removable opening, the best way is to bathe the doll. You can do it in the bathtub or shower. This method is the best way to clean the doll because it is less tedious and more thorough. After the love doll is cleaned, rinse it with cleaning tools, and then air dry. Don't spend more time than necessary, because soap and moisture can easily ruin your precious and lovely love doll.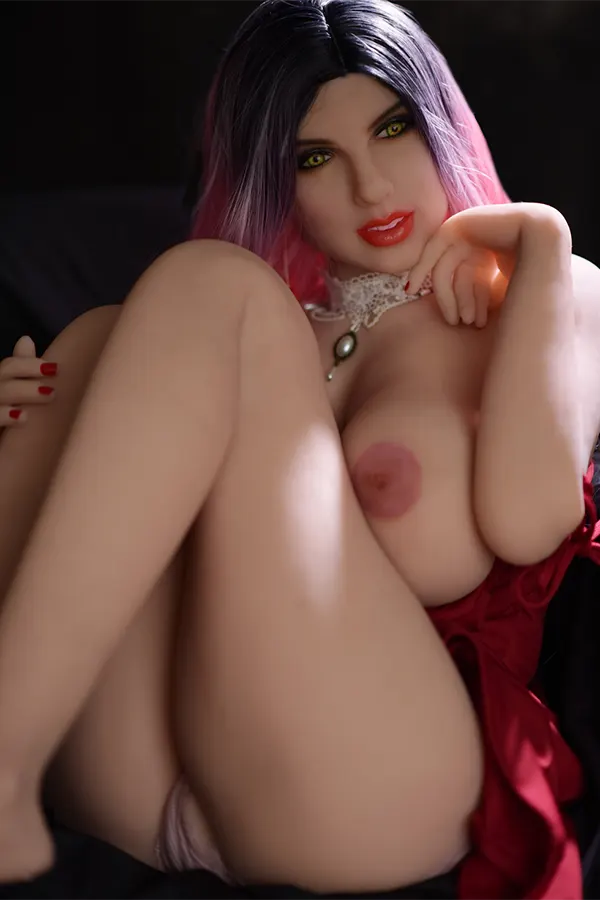 The best tool for cleaning love doll holes
The following tools are great for cleaning love dolls, keeping them attractive, and disinfecting removable and non-removable vaginas.
shower head
If you like to bathe your real love doll, you can consider buying a detachable shower head. Two types of vagina can be cleaned easily. All you have to do is to adjust the water pressure of the shower head and make sure that the water pressure is high enough. Then you can wash the love doll faster. The smartest way is to start washing the doll with cold water and gradually heat it up while washing it with soap.
Vaginal gasket
Vaginal cleaners are also called enema balls. Pour in soapy water, insert it into one of the holes, and easily squeeze and clean the inside. Use this tool immediately after having sex with love doll to maximize the cleaning effect. Vaginal cleaners are cheap and easy to use. Put the sex doll in a place where it is easy to drain and will not pollute the room.
Shower with handle
If you want stronger cleaning power, you can consider buying a shower head with a handle. Compatible with all vagina types and materials. After washing love doll with soapy water, gently wipe the inside of the vagina with a powder puff, and then rinse it off with clean water. Experts are advised to remove all residues from the opening of love doll. Otherwise, as time goes by, it will become smelly and the material of the doll will become irreparable scratches. Therefore, it is important to buy soft materials. Please note.
Dropper bottle
When your budget is limited, this is a great tool for cleaning love doll. It is usually given as a gift at the time of purchase, but it can also be purchased at a very reasonable price. You can also customize the water outlet. When cleaning with this tool, be sure to put a towel under the doll to prevent water from splashing out and getting dirty. Repeat this process several times until the entire residue is washed away.
It's important to keep the doll clean, but it's equally important to keep your body clean. Be sure to take a shower before having sex with love doll. Our body will continue to secrete natural oils and sweat, which will damage the surface of the love doll over time.
More languages: