Posted Tuesday, February 8, 2022 | By
Eva
Having sex with a sex doll feels great and can be emotionally intimate. It's also easy to make sure it doesn't repeat. You can try different positions, sex types and special lubricants. You can even change your sex doll's clothing, wigs, and sometimes even proportions. By doing these things, you'll be able to ensure that your experience isn't repeating, or even better than the first time. Although there are some exceptions, most of our customers buy these dolls for realistic sex partners. They are designed for this purpose and are sure to provide you with plenty of fun and excitement. The key is to stick to some best practices so you can have an amazing experience and your sex doll will serve you for years to come.
Remember that for the best sexual experience, you may need to spend some money. High-quality realistic sex dolls don't come cheap. In fact, they are very expensive, often costing over $1,000. Note that this is a long-term investment and you can only benefit from it. Top sex dolls are so realistic that you often can't even tell the difference between having sex with one of them or with a human.
What is it like to kiss and touch a sex doll?
The kiss feels real, the face is soft, her mouth opens and you can stick your tongue in and feel her. Yes, the doll will have tongues and teeth, and a deep throat.
Modern TPE and silicone sex dolls feel "like the real thing". They are soft to the touch and very realistic. Facial features and body parts are modeled by real women and then often enhanced according to your needs. Want bigger tits or a firmer ass? They are made the way you like.
The sex doll's boobs are soft and round, very squeezable, and the soft and perky nipples are great too!
vaginal sex
This is one of the most common ways people enjoy silicone dolls. Every female sex doll we sell comes with a fully functional vagina. For many of our dolls, you can choose between a removable (similar to a pocket cat or a meat lamp) or a fixed vagina. We include the depth of each doll's vaginal opening on our website. Be sure to choose a doll that fits your size.
All our dolls are made of silicon or TPE. Both are extraordinarily real feelings. Our vaginas are designed for pleasure and are designed to make you feel like you are having sex with a real person. The process works just as you would imagine. You place the doll the way you like, then you penetrate the doll and continue as usual. The combination of friction and pressure feels absolutely amazing.
We are often asked if men can do it inside their dolls. The answer is yes. This is a very common practice and our dolls are designed for this. We'll go into more detail on how to care for your doll later on after that section.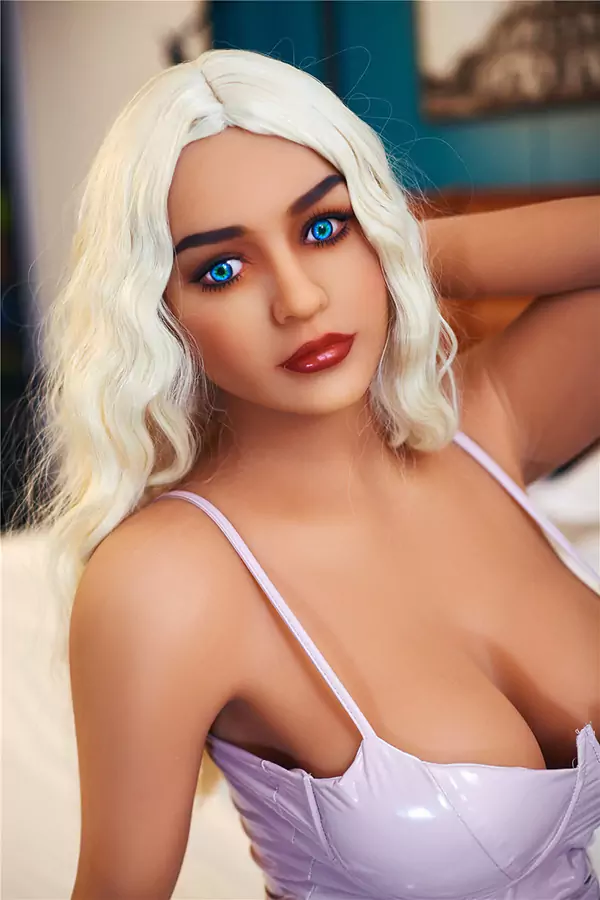 anal sex
Many people have fantasized about anal sex. Anal sex, yes, a sex doll can do that too, and her ass should feel good, open up nicely, and feel tight, you should have no problem having anal sex with a sex doll. For many people, this is normal, healthy and very pleasant. The bad news is that it's hard to find a willing partner, let alone one who actually enjoys the receiving end. good news! Both our male and female dolls function in this way. Our product engineers have worked hard to design these dolls for a realistic, ultra-tight, tense experience guaranteed to blow your mind.
oral sex
Depending on the type of tpe love doll you have and your preferences, oral sex may be satisfying. Some dolls are designed for deep throats, and with just a little heat and lube, they feel like a human mouth.
Is blowjob from a sex doll the same as getting blowjob from a guy? The answer is no, they are not the same. Lover dolls don't simulate the suction of a real person, they usually prefer vaginal and anal sex. Both have advantages and disadvantages. Still, sex doll blowjobs are a lot of fun. Think like this. When a manufacturer creates a sex doll, the mouth only needs to do two things. It has to look good and it has to provide fun. You certainly need Lube, but you'll never have to worry about whether your doll has a gag reflex with a stiff neck, or how she'll react when you're done.
Don't Forget Lubricant
To prevent damage to your skin and to enjoy the best possible penetration of your penis into your vagina, anus or mouth, make sure the orifice is properly lubricated.
Most people choose to use lube so that their sexual experience is easy and enjoyable. If you do, always choose a water-based lubricant. Oil-based or silicone-based lubricants can damage your doll and cause staining. A water-based lubricant is highly recommended as it is more hygienic, easier to clean, and doesn't get all over the place like silicone lubricants.
Apply lubricant wherever you plan to penetrate. Just don't go overboard. If you try to use too much of it, it will quickly become gooey. Here's a pro tip for sex doll life. If you think you need more lubrication, try adding only a small amount of warm water. This reactivates the lubricant and is usually all you need to continue the experience.
Some people prefer the dryer method. For this, they often use powder. This reduces friction but produces very different sex.
Benefits of having sex with a sex doll
Now let's talk about the benefits of having sex with a sex doll. First, it's much easier to experiment with her. Your real human partner may not be open to ideas like anal sex or various positions. You won't have any problems with your sex doll. You've always wanted to try anal sex, but your girlfriend refuses? Sex dolls don't say no to you. In fact, no matter what you decide to do to her, she won't say anything.
It can also benefit from owning a sex doll if you are in a relationship. Adding a sex doll to your porn life can be a fresh and exciting experience. It's also a good exercise before trying a trio. Either way, it's a win-win situation.
What is it like to have sex with a sex doll? It feels great, you must try it. You won't regret it.